Audio
Do you want to be able to listen to any of your music, including from the internet, in any room of your house? It's now easier than ever, with systems available where you don't even have to run wires and can control everything from the palm of your hand.
Sonos is the smart speaker system that streams all your favourite music to any room, or every room. Control your music with one simple app, and fill your home with pure, immersive sound.
Video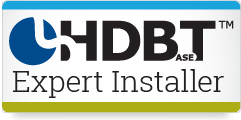 Access the content of all of your HDMI entertainment devices (Apple TV, Blu-ray, etc.) and set top box + media streaming services connected to your multi room system. Watch the same device on every TV, a different device on each TV, or any combination in between.
Use the remote controls for your various set top boxes in any room or alternatively, you can use a range of third party control options like OnControls, DemoPad or Logitech Harmony.